At N&C Impact Care Solutions, we are the industry experts – 100% healthcare directed, 100% of the time!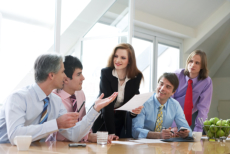 We share our experience gained over the years by working with several Home Health Agencies with your agency to assist you stay ahead of the competition. We analyze your operations and develop custom services and processes to promote the smooth and seamless operation of your Agency. We train your staff based on identified knowledge gaps and equip Agency management with the knowledge necessary to ensure a successful Home Health Agency that meets the highest standards. We only serve Home Health Agencies, so we have acquired a deep understanding of what our clients need to succeed
Our Mission
To serve our clients and candidates; in order to exceed their expectations with positive outcomes.
Our Vision
To be recognized as a global leading healthcare office support & Marketing Firm.
Our Assurance
We understand your business-Healthcare! Our inside market knowledge leverages our ability to successfully align high caliber professionals with organizations to create strategic partnerships that last!
We have the experience and expertise to provide you with extensive office support; from HR, Payroll, Data Management, Billing & Coding to Survey preparation and Chart Audit.
Location:
621 Plainfield Road, Suite 203
Willowbrook, IL 60527
Hours:
Mon – Fri: 9:00AM – 5:00PM
Sat: 10:00AM – 12:00PM
Sun: Closed